Engineering Graduate Scholarship recipients Mary Makima and Lester M. Ross. Left to right: MD Raquibuzzaman, Dr. Gabe Xu holding the Andrew Walsten Award, Muhammad Usama, Andrew Couch and Casey Eaton.
Michael Mercier | UAH
Lester Ross, Sr., Mary Makima Ross' husband of more than 40 years, says his wife, who died in 2021 at the age of 75, always gave money to "the places where it would do the most good ". For her, supporting education was paramount, and she made sure to impact students for years to come by making a planned gift to the University of Alabama at Huntsville (UAH).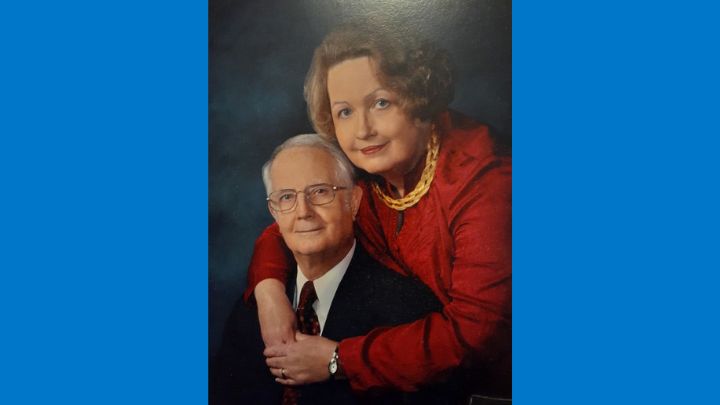 lester ross
The Mary Makima and Lester M. Ross, Sr. Scholarship in Engineering fills a much-needed gap for UAH graduate engineering students; graduate scholarships are less common than those for undergraduate students, and they provide the support these students need to focus on their research and graduate. Thanks to Mary's generosity, this burden is lifted and UAH engineering students will be able to pursue their interests and career goals. "Mary's idea was that education is very important and should be supported," says Lester.
Dr. Shankar Mahalingam, Dean of the College of Engineering, knows how much impact graduate student support can have. "The generous gift of Mary Makima and Lester M. Ross, Sr. will enable the UAH College of Engineering to recruit and retain outstanding graduate students," says Dr. Mahalingham. "Competition for the best graduate students is intense, and this scholarship will help engineering faculties find and engage the most talented students in their research programs. We are truly grateful for this opportunity to increase the number of master's and doctoral degrees in engineering from the UAH.
Dr. Jon Hakkila, Vice Provost for International Services and Academic Integrity and Dean of the UAH Graduate School, adds to this sentiment, "The University of Alabama at Huntsville will benefit greatly from Mary Makima and her Lester M. Ross, Sr. Engineering Scholarship The gift increases UAH's competitiveness by providing additional support to top graduate engineering students, making the University an even more important destination for future graduate study ."
Mary began her studies at the University of Alabama and graduated with a business degree in 1967. "She loved UA. She attended football games and enjoyed driving around campus, remembering the classes she had taken. She had some very good friends there," recalls Lester Ross.
"She had planned to go to dental school," adds Lester. "But the summer before she graduated, she got a job at NASA and worked with the engineers there. That was it. She decided she preferred engineering.
Mary followed this new interest when she later attended UAH, part of the University of Alabama system, to earn her master's degree in industrial and systems engineering in 1982. Lester also attended UAH to pursue a doctorate in electrical engineering.
"Mary received a good education [at UAH]notes Lester. "She got a job immediately after graduation and said her education prepared her well for her job." Lester says her education at UAH is what catapulted her into her career.
This career included work for NASA at the Marshall Space Flight Center. While women had played a significant role in NASA's success since the 1940s, the 1980s saw women take on more leadership roles. As one of NASA's first female engineers, Mary "digged into everything she did" and excelled in everything she attempted. Mary then worked for the Ministry of Defense at Redstone Arsenal, where she served until her retirement, after which Mary's love of lifelong learning pushed her in another direction.
Mary enrolled at Birmingham School of Law and received her JD with honors in 2006. She passed the Alabama bar exam on her 61st birthday and practiced law, primarily probate law, for several years before his death.
"His grandfather was a lawyer," says Lester, "and that influenced his decision to go to law school. She loved to learn.
Along with his passion for learning, Lester describes Mary as the kind of person people loved to be around. "She was an only child and her parents adored her. Everyone was thinking of her. Lester adds, "She was a dynamic person and she loved throwing parties."
Mary was also deeply involved in the community and had a passion for genealogy. She was a member of the Twickenham city chapter of the DAR, and she was also an organizing governor of the Alabama society, Jamestowne Society. These organizations seek to preserve historic sites and educate others about history through service activities, which aligns with Mary's lifelong quest for knowledge and her desire to give back. Lester says Mary's generosity also extended to several charities that provided support for poor children, and she regularly gave to St. Paul's Lutheran Church in Mass City, Michigan, where some of her family lived. family. "People benefited from what she did and the support she gave," Lester says.
Lester says Mary wanted to leave something for the places that mattered most to her after she died. UAH was one of those places, and her planned donation of $400,000 to support College of Engineering graduate students is meant to honor the education she and Lester received in college.
This year's scholarship recipients have been named and represent a variety of disciplines within the College of Engineering. Winners include:
Andrew Couch (COE, Industrial and Systems Engineering, '23)

Casey Eaton (COE, Systems Engineering, '23)

MD Raquibuzzaman (COE, electrical engineering, '23)

Muhammad Usama (COE, civil engineering, '24)

Andrew Walsten (COE, Aerospace Engineering, '23)
These students recognize that donations to support higher education are essential to their success. For Casey Eaton, this scholarship is part of the overall value of participating in UAH: "UAH is a hub for engineering research, and this scholarship is an important support for graduate engineering students so that they can continue their research. Andrew Couch agrees: "This fellowship helps fuel the advancement of engineering research by prioritizing excellence. I am eternally grateful and humbled by the generous support offered by Mary Makima and Lester M. Ross, Sr. and their commitment to promoting engineering education.
Lester says that passion for giving back was a big part of who Mary was and how she lived her life. "When she died, so many people I didn't even know showed up at her funeral. She had done so much for so many people. Mary's generous spirit will live on through the scholarship she created and the confidence she instills in UAH students. "She believed in education and she believed in giving."
---